Accelerate Your 5G programs
Azcom's production-ready software IPRs, comprising LTE and NB-IoT PHY and Stack software, HSPA+ PHY stack and LTE EPC software, can be readily exploited for rapid product and solution development.
Our services, comprising PHY and Stack software development, baseband and radio-head hardware design, considerably accelerate any wireless infrastructure product development.
In the last 25 years we have collaborated with practically all the major OEMs and device vendors and provided our niche expertise for PHY software development and radio subsystem design. Currently, we are engaged in many 5G projects that include 5G PHY and Stack software development, O-RAN compliant RU design and complex DFE design for smart antenna subsystems supporting massive MIMO and beamforming. These designs span a variety of platforms, such as Marvell Fusion SoCs, Tensilica, CEVA DSPs based SoCs, Intel and ARM scalable processors, Xilinx FPGAs and Analog Devices transceiver as well as discrete ADCs/DACs.
PHY and Protocol Stack Software Development
Azcom's vastly experienced signal processing team has been developing PHY and baseband software for 2G, 3G, 4G, NB-IoT and 5G systems for over 20 years. Our highly skilled engineering teams provide expert services for all the phases of product development. These include systems engineering, algorithms design, modelling and simulation, and implementation on DSPs, FPGAs, vector processors, and GPPs like Intel and ARM.
Currently, we are engaged in 5G DU PHY development on Marvell SoC, productization of Intel FlexRan solution, and 5G RU Low PHY development on Xilinx FPGA and ARM NEON architecture processor. Together with the radio expertise, especially in the area of DFE, we provide niche competence for DU and RU development.
Our stack team has been engaged in the development of 5G, 4G and NB-IoT stacks. We offer carrier grade stack IPRs for NB-IoT, 4G and 3G Small Cells and Network in a Box.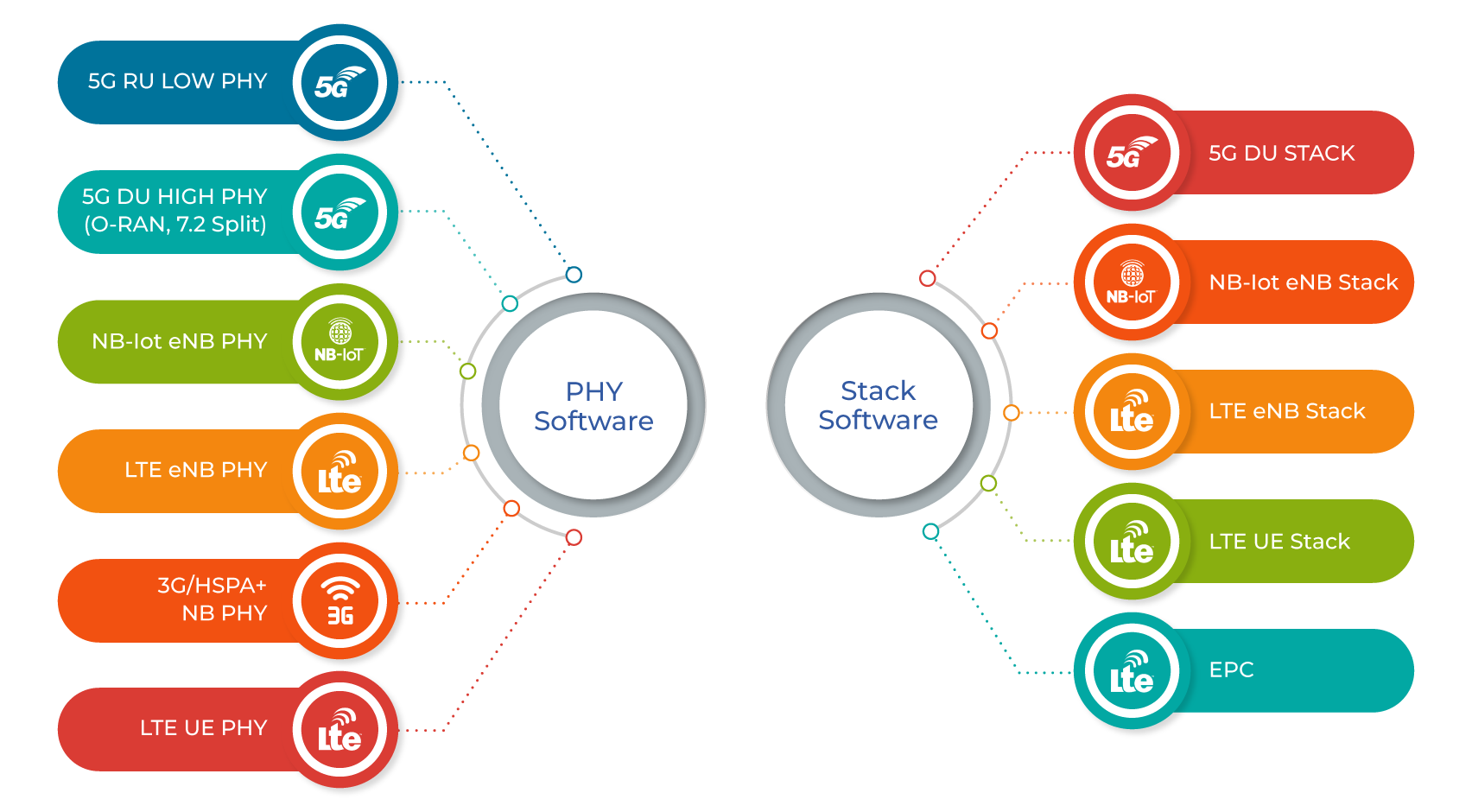 Baseband and Radio Design
Azcom has a competent and experienced team for baseband and radio design, especially DFE.
We have experience in designing eCPRI, O-RAN and CPRI compliant baseband boards as well as Radio Systems. We have designed a compact micro / pico Small Cell platform hosting DSP and transceiver SoC from ADI, Texas Instruments' and Lime Microsystems.
We have deep experience in designing complex DFEs that interface with multi-element antenna subsystem. We own IPRs for DUC, DDC and CFR used in many DFE designs and have implemented complex synchronization mechanism for active antenna panels.
Currently, we are involved in designing an O-RAN compliant 5G RU.
We are also collaborating with major device vendors for the development of a complete software platform comprising eCPRI, Low PHY, U/C plane function and M/S Plane.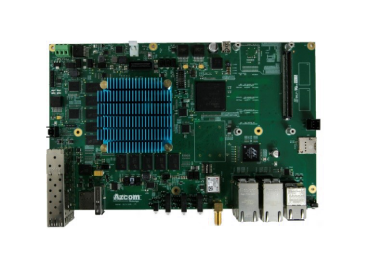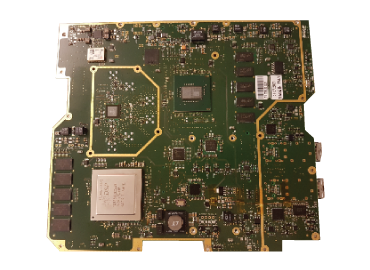 4G Small Cell baseband and Transceiver board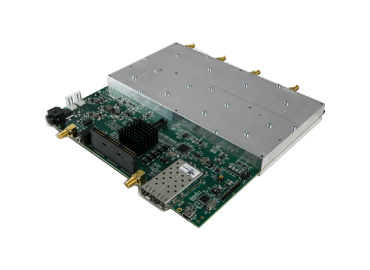 4X4 MIMO 4G Remote Radio Unit