5G O-RAN RU, DFE, AFE Design Services
Azcom radio engineering team provides expertise for design of radio sub-systems, both in Analog and Digital domains. We have experience in designing O-RAN compliant 5G RU and LTE / 3G Remote Radio Head. Azcom owns a wide set of IPRs like Low PHY, Digital UP/DOWN conversion chains, CPRI/e-CPRI mapping, as well as a series of RF Front-End in different bands, to accelerate customer product development.
We support our customers in all the phases of the product development – design, development, prototyping, RF simulation and measurement, testing and certification.
A complete design team for 5G RU development. Our design experiences include

A 5G O-RAN RU for Sub-6 GHz frequency bands

Complete O-RAN SW development eCPRI Fronthaul O-RAN C/U/S plane Low PHY O&M framework

O-RAN compliant DFE to interface with smart antenna sub-systems

RF architecture and Analog Front-End design in sub-6 GHz (FR1) and mmWave (FR2) spectrum for 5G systems
Azcom Technology has 20 years of experience in design and development of complex DFE systems.
These include:
Multi-layers design up to 8×8 MIMO and multi-carrier aggregation
Precoding and beamforming management for 5G RU
Digital UP/DOWN converters for 4G and 5G multi-carrier, multi-beam and multi-band systems
Experience on the latest generation integrated transceivers and high-speed multi-channel RF chipset
IPRs for Crest Factor Reduction (CFR) and High performance, wide band Digital Pre-Distortion (DPD) algorithm for any PA linearization
Antenna calibration algorithm for Complex Antenna Panels
A highly skilled engineering team and fully equipped lab for test and measurement, to design high performance AFE boards in different bands.
Analog Front-End design in sub-6 GHz (FR1) and FR2 spectrum for 4G and 5G systems
Compact, Wide-band and high efficiency power amplifier design (LDMOS, GaN, Doherty…)
Ultra-Low Noise receiver chain
Single/multiple stage frequency conversion architecture for FDD and TDD scheme
Real time DPD characterization (statistics) and pre-distortion processing
Highly experienced team on radio frequency system debug
System Modeling and Simulation
Linear and non-linear circuit analysis and simulation
RF and microwave circuit design, simulation and optimization
Advanced EM System modeling and Simulation
Thermal and mechanical system modeling
Standardization and Certification Analysis
Electromagnetic compatibility conformance (EMC, RFI, …)
Product standard Certification (3GPP, CE, FCC, …)
Stress test campaign for high reliability system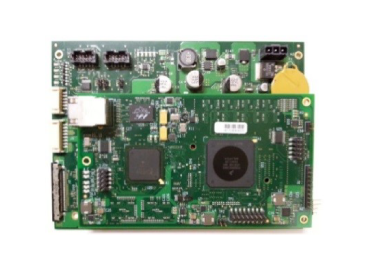 Wide set of Analog Front board for Small Cell system (from 24 dBm up to 37 dBm, band 1,3,4,5,7,8,28,48)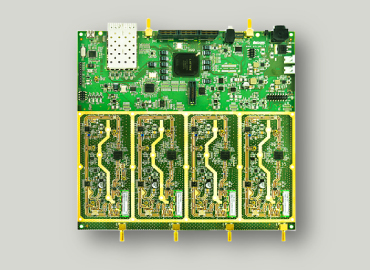 4×4 mimo WCDA and LTE RRH platform for testing and development purpose.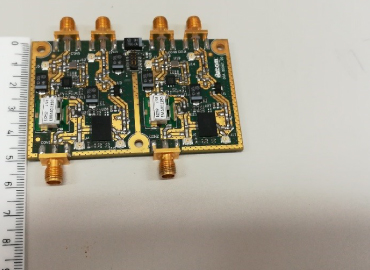 Analog Front End Booster for TDD band40 UEs.
4G Digital Front End board for DDC/DCU, RF conversion, mgmt and calibration of a Smart Antenna and Multi beam application.