Milan, 11/09/2023 – Azcom Technology proudly announces its participation in the prestigious CAREER DAY PMI event, hosted by Politecnico di Milano. The event will take place from the 14th till the 17th of November at Campus Bovisa – Edificio B9 – Spazio Convegni Carlo De Carli, Via Durando 10, Milan.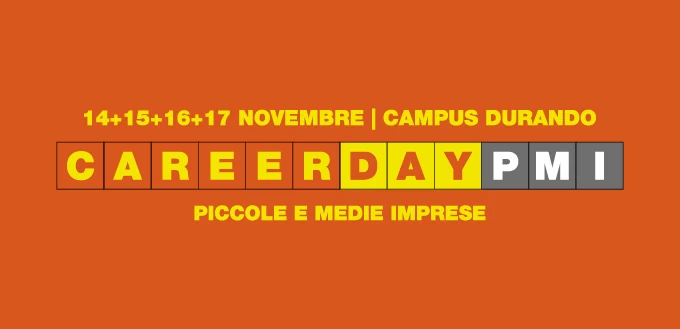 Our partnership with Politecnico di Milano has been thriving for several years, bringing mutual satisfaction. Each year, Azcom proudly hosts numerous interns, typically thesis students, through this collaboration. This provides them with an invaluable opportunity to get acquainted with our company and engage in comprehensive training and professional development pathways with us. In the 2022 edition of the SME-focused Career Day, Azcom met with 12 promising candidates and was pleased to hire 2 talented recent graduates.
Azcom Technology eagerly anticipates engaging in one-to-one interviews with talented students and graduates on the 15th November from 9:30 AM to 5:30 PM, fostering connections with future leaders of the industry. The event is uniquely designed to highlight the rich array of job opportunities and internships available within small and medium-sized enterprises.
Each registered participant will be granted the privilege of attending insightful sessions with various company representatives. These sessions, scheduled at approximately 15-20 minutes each, offer students and recent graduates the prospect of direct interactions and insightful dialogues with leading industry figures.
Azcom Technology is proactively engaged in the process, ensuring a seamless experience for participants. We will:
Conduct pre-screenings of CVs provided by the Career Service.
Confirm and call candidates of interest by the 10th of November, 2023.
Acknowledge every applicant, ensuring that no candidate remains awaiting feedback.
Share the detailed agenda of scheduled meetings with the Career Service by the 13th of November, 2023.
We invite and encourage students and graduates to register and capitalize on this rare opportunity to connect with some of the brightest minds in the industry.
Candidates interested in being part of this enriching experience with Azcom Technology have until the 1st of November to submit their applications. They can do so using the Politecnico di Milano's career service at this link.
For Azcom Technology, this event underscores our commitment to cultivating and nurturing talent, fostering innovation, and building lasting relationships with the next generation of industry professionals.
We look forward to an engaging and successful day and hope to see many aspiring professionals there!