After Cagliari and Pavia, our road map of Career Day and Job Fair is going on!
Next June 17, Azcom Technology will have the honor of participating – for the very first time – in the Tech Job Fair of Bari at the famous Spazio Murat, in the heart of the city.
The Tech Job Fair is the event where the big Tech Companies have the opportunity to make themselves a household name and be accessible for an entire day to programmers, engineers, technical specialists who, during the event, can also have a first interview with our professionals.
It is therefore a day of updating and meeting between companies and professionals in the Technology area, aimed at developing job opportunities.
Azcom will have a dedicated desk where all the candidates interested will have the opportunity to do a first job interview with our HR and Engineering Team; there will also be a space equipped to present the Company, describing the working methods and technologies used in the various projects!
The aim of the event is to attract the interest of both recent graduates and professionals: the Tech Job Fair was born in Pisa in 2018 and has always attracted both young talents and experts of the industry.
Candidates will have free access, upon registration.
Come and visit us on Saturday 17 June 2023, from 9.30 a.m.-6 p.m. at the Murat space in Bari (Piazza del Ferrarese, 13, Bari).
Looking forward to seeing you soon, then!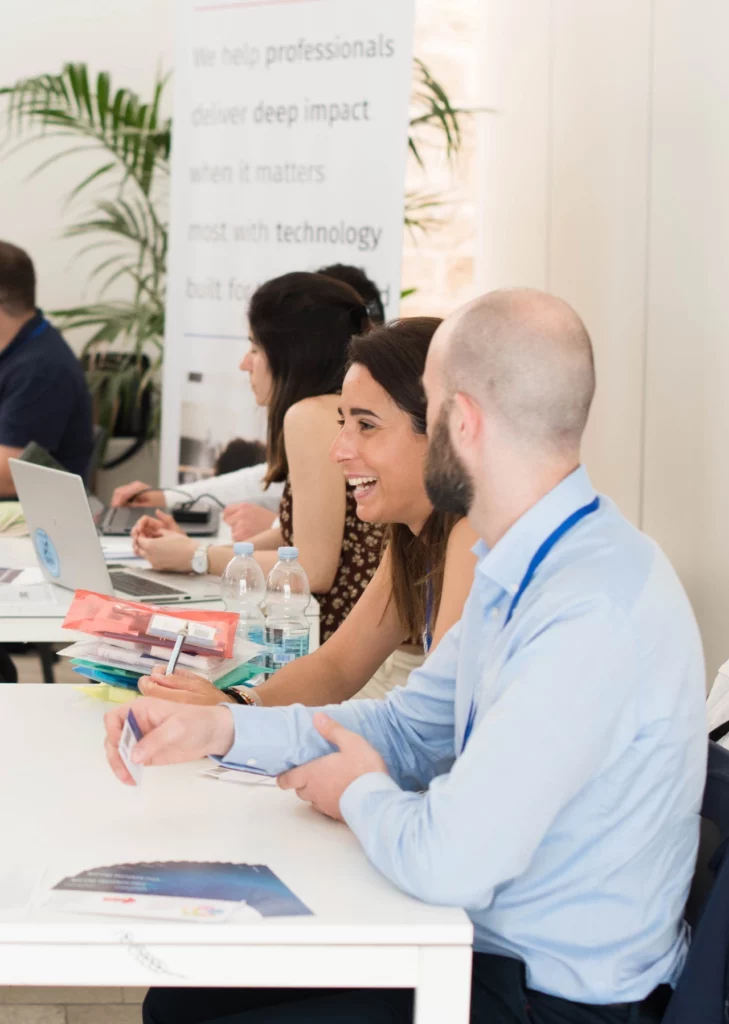 Azcom's Successful Participation at the Tech Job Fair in Bari
We are thrilled to report that the event attracted about 300 attendees, all keen on exploring the opportunities within the technological landscape. It was an enlightening day filled with knowledge sharing, networking, and spotting potential talent in the tech field.
An impressive number of around 20 individuals actively engaged with the Azcom team. These aspirants availed the opportunity to have preliminary interviews with Azcom's HR and Engineering teams. It was a significant opportunity for Azcom to get acquainted with these potential candidates and for them to understand Azcom's unique working methods and the technologies implemented in various projects.
This participation confirms Azcom's commitment to cultivating talent, fostering innovation, and its continual strive for excellence within the technological domain. The Tech Job Fair has once again proved to be a successful platform for bridging the gap between companies and potential employees, fostering a vibrant community of technology enthusiasts and professionals.
Azcom Technology looks forward to continuing this engagement with tech professionals and recent graduates in future events.
Stay tuned for more updates on Azcom's participations and initiatives!