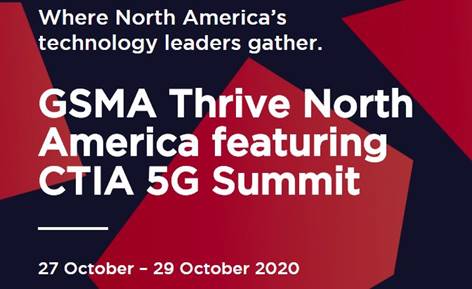 GSMA Thrive North America brings together industry's leaders for deep discussion, unearthing the insights that will transform the new wave of disruptive innovation, it will host forums to create policy, networking to forge partnerships and a cutting edge exhibition to inform your business strategy.
Three days of online discussion as they meet to navigate the opportunities and the challenges of new technologies like
5G, IoT and AI.
Azcom Technology is present at the event with an exhibitor virtual booth, showing the latest LTE and NB-IoT solutions for Private Networks and IoT Connectivity.
GSMA Thrive North America is a FREE event: register here.
Step by for a chat, book a virtual meeting or contact us directly at marketing@azcomtech.com